2019Wuxi Children's Palace Choir's tour to Balkan Peninsula
Author: | Source: | Issue Date:2020-02-20
In 2019, the Wuxi Children's Palace Choir's tour to Balkan Peninsula which was hosted by Eurovista, participating the special event "Belt and Road, The Communication of Public Will". The teachers and children returned to the embrace of the motherland with excitement and joy!
The Wuxi Children's Palace Choir and conductor Ms. Wang Weizheng and artistic director Mr. Yang Qiuming were invited by the Organization Committee of the Sarajevo Winter Art Festival in Bosnia and Herzegovina and the Pug Tourism Authority of Croatia to provide international support for the Sarajevo International City Art Festival and Pug Culture Summer Festival.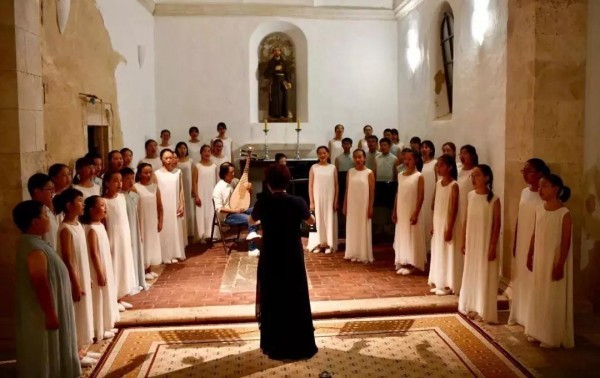 Eurovista is committed to expanding the domestic and foreign performance markets, actively promoting cultural exchanges at home and abroad. After hosting the tour of the Chinese Bamboo Flute Orchestra to the art festival in Balkan Peninsula in August 2018, they also brought the Wuxi Children's Palace Choir there this year, showing the artistic level of Chinese chorus and the artistic style of Chinese youth.
The children of the chorus brought the songs of Wuxi and the story of the China to abroad, which also attracted great attention both at home and abroad!